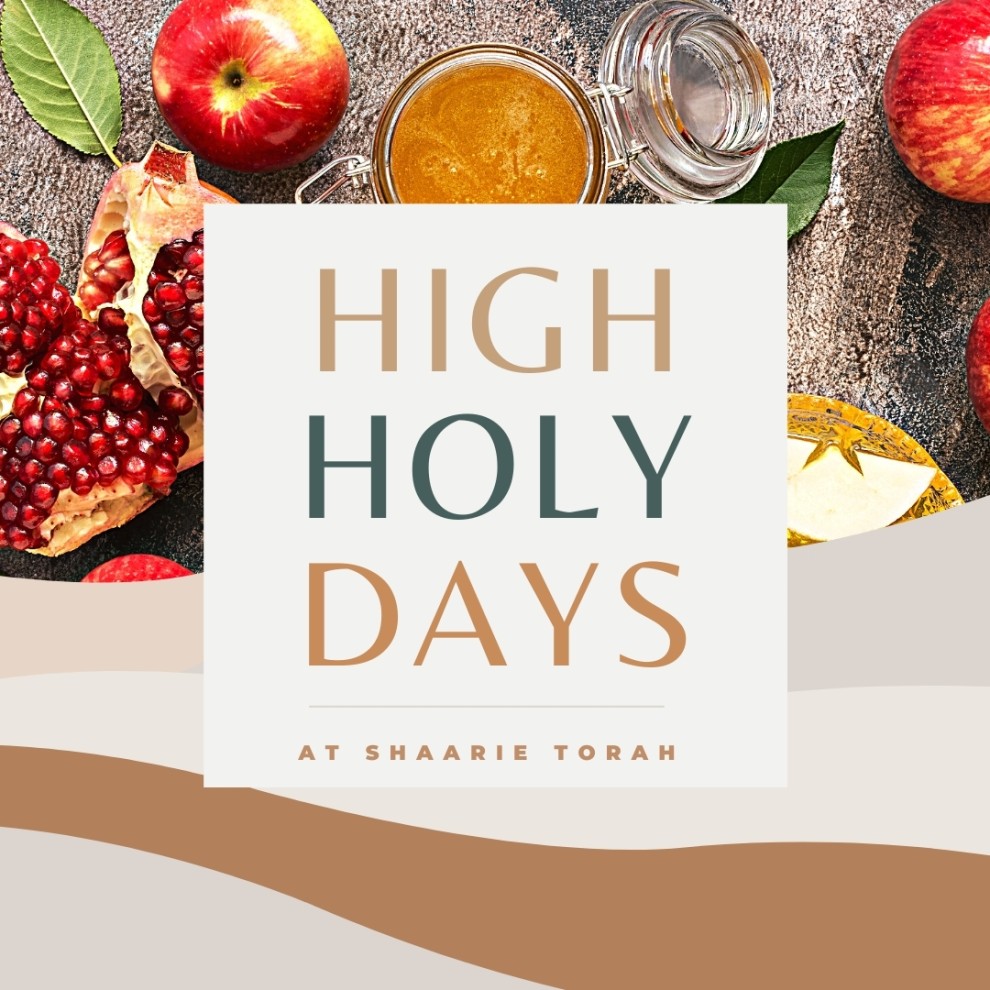 Rabbi Oren & Cantor Vitells lead a Rosh Hashanah Day 1 service from our Sanctuary. 
Join us for High Holy Day services 5782. We are welcoming vaccinated adults into our building at a limited capacity and registration is required. If you are interested in joining in-person for any High Holy Day service or family experience, you can register here: https://shaarietorah.wufoo.com/forms/m1rtmrye023gx2b/
Please understand that your registration form submission is an indication of your preferences, not a guarantee of attendance. It is our goal that everyone is able to attend at least one service based on their preference. Registration permitting, some people may be able to attend more than one service.
VIEW FULL SCHEDULE OF HIGH HOLY DAY EVENTS: shaarietorah.org/hhd
PLEASE NOTE:
As our community's response to the Covid-19 pandemic continues to evolve, our High Holy Day events and details are subject to change. All main services are in-person and livestreamed; pre-registration, full vaccination, and masking at all times are required to be in-person. All parents at family programming must be vaccinated and wear a mask at all times; children under 12 are only allowed at family programming and must be masked at all times. Services that take place in our sanctuary will be livestreamed to our streaming page: shaarietorah.org/stream