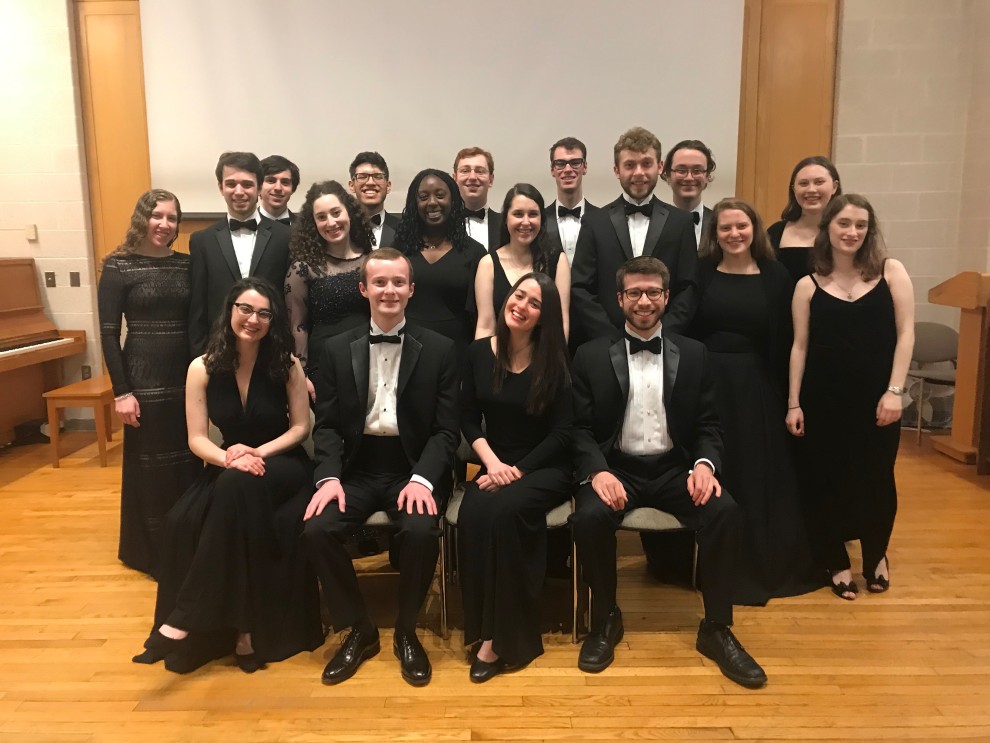 Magevet - Yale University's Jewish A Capella Singing Group - Performing LIVE at the MJCC!
Cost: $15 per adult, $10 per youth (ages 18 and under). Tickets: www.oregonjcc.org/concert
Founded in 1993, Magevet is one of the nation's premiere Jewish a cappella singing groups. A coed ensemble comprised of undergraduate students at Yale University, Magevet is known for its sweet blend of voices, unique arrangements, and lighthearted sense of humor.

​The group's diverse repertoire spans modern Israeli pop and Renaissance choral pieces to Yiddish folk tunes and Zionist classics. The members of Magevet are equally diverse: engineers and historians, Jews and Gentiles, New Yorkers and Californians, all united by camaraderie and a love of singing.
Magevet is devoted to spreading Jewish music to the far corners of the globe, and embarks on two major tours each year, in addition to regular performances throughout the Northeast. In the past few years, their tours have brought them all over the United States and Canada, as well as to Europe, Africa, South America, and Israel.
Magevet is, incidentally, the Hebrew word for "towel." The founding members of the group are in near-complete disagreement about what inspired them to choose such an unusual name for an a cappella group, though many of their accounts involve a sauna.
For more information on Magevet, click HERE!
Supported by the Kostiner Cultural Education Fund.
Sponsor: Kostiner Cultural Education Fund